Trooping Funnels
Clitocybe Geotropa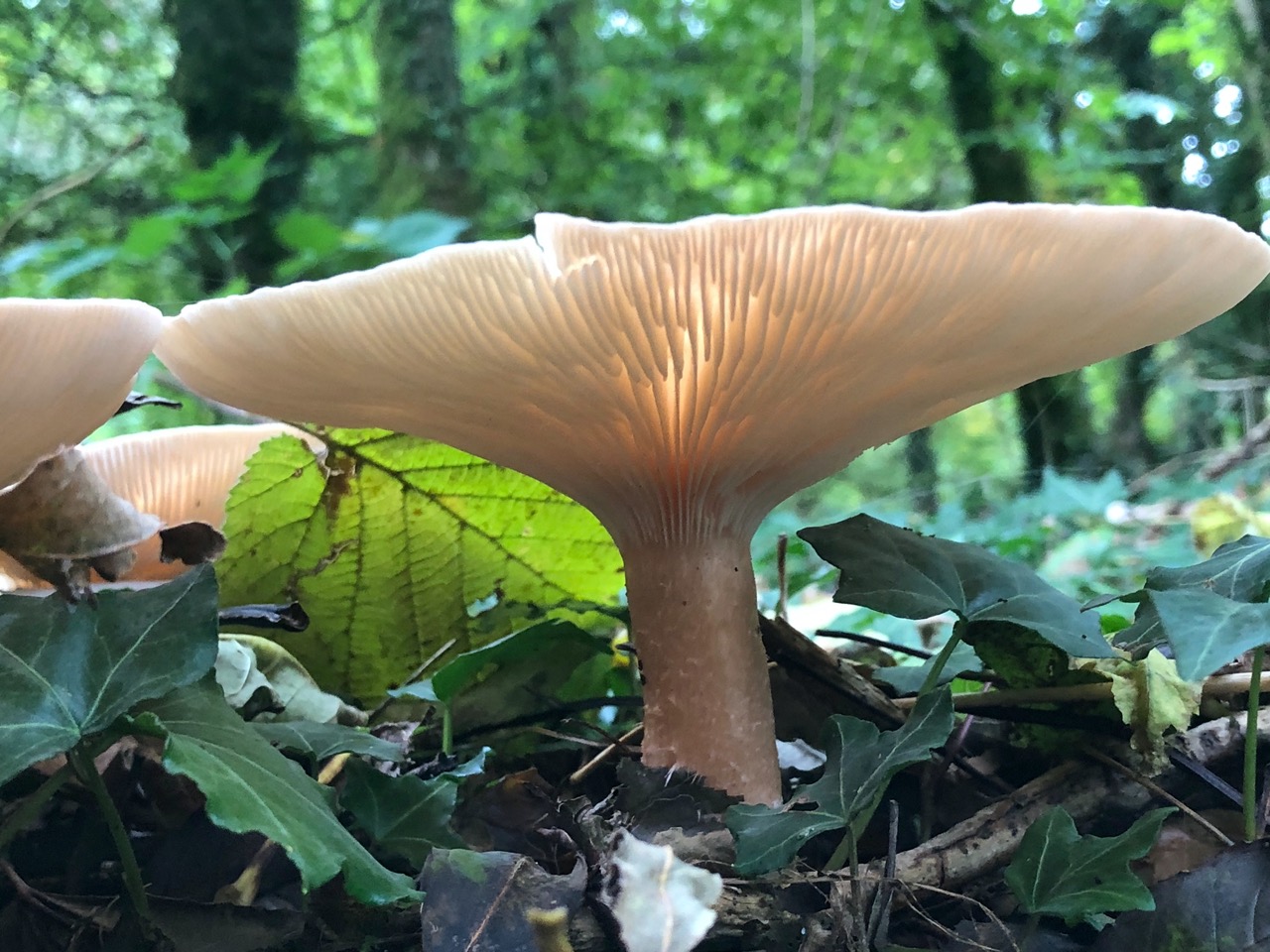 Brilliant month for fungii in October 2019. Here in Dorset I came across several Trooping Funnel troops that seemed to troop off into the woods.
I had come across these before, on a foraging class of Martin Bailey's in Bristol. On that occasion they were tightly grouped in a very small cluster with smaller, more champagne flute-shaped caps. I took them home and cooked them, although I didn't find them particularly flavoursome.
This time I left them to carry on in the wild after taking these snaps.